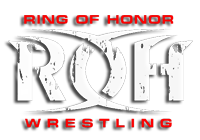 Prima edizione: 24 Giugno 2004; Philadelphia, PA
Durata: 4 ore



Survival of the Fittest è un torneo annuale della ROH.
I partecipanti si affrontano in una serie di match di qualificazione con diverse stipulazioni (single, 3-way, four corners, tag team...), quindi i qualificati avanzano a un match finale a eliminazione il cui vincitore ottiene una futura shot all'ROH World Championship.
A partire dal 2014 si svolge in due serate.
Vincitori:
- 2004: Bryan Danielson
- 2005: Roderick Strong
- 2006: Delirious
- 2007: Chris Hero
- 2009: Tyler Black
- 2010: Eddie Edwards
- 2011: Michael Elgin
- 2012: Jay Lethal
- 2014: Adam Cole
- 2015: Michael Elgin


---