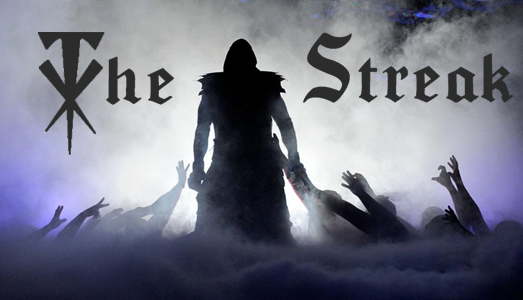 Shawn Michaels, Triple H, Ric Flair, CM Punk, Kane, Edge...
Sono solo alcuni dei nomi che a WrestleMania si sono dovuti inchinare di fronte allo strapotere del Signore delle Tenebre, del Demone della Death Valley, del Deadman, del Phenom... di THE UNDERTAKER.
21... 21 grandissime vittorie... 21 volte l'Undertaker è venuto a reclamare delle anime... 21 lapidi scolpite a fuoco nella dura pietra... fino alla 22° lapide: la sua.
Rivivete insieme a WrestlingRevolution.it il lungo percorso che ha portato a nascita, consolidamento, ascesa e fine della più grande striscia di imbattibilità della storia del pro wrestling: THE STREAK.
(Troverete un nuovo articolo ogni giorno alle ore 19:00 da oggi fino al 29 marzo, data di WrestleMania 31)